The Centro de Astrobiología's online library contains the Atrobiology journal Zoé, published by CAB, popular science books written by CAB staff and the list of doctoral theses supervised at the centre.
There is also part of the archive of the LAEFF Reporter magazine (2001-2008) from the former Laboratory for Space Astrophysics and Fundamental Physics.
Access to the catalogue of available titles is through the INTA library service.
Thanks to the experience acquired through the publishing of the popular science magazines LAEFF Reporter (1994-2009) and PARTNeRama (2008-2010), the UCC-CAB intends to give continuity to these publications by designing and publishing Zoé – Astrobiology Magazine.
This publication is intended to serve as a vehicle for bringing the research efforts and outcomes to the readers, stimulating their curiosity and interest in achievements in science and technology in general and astrobiology in particular and, ultimately, increasing the social appreciation of the research carried out at CAB, as a strategic asset for the social, cultural and economic development of society.
The first issue of Zoé magazine was published in 2011. In the words of the former Director General of the National Institute of Aerospace Technology (INTA), Mr. Jaime Denís Zambrana:
"Since its creation, under the leadership of Juan Pérez-Mercader, the Centro de Astrobiología has considered outreach as one of its basic activities: this magazine is a further attempt in that direction. With it, the aim is not only to inform society of its most relevant activities, but also to be a "magnet" to attract to science and technology all those who are curious and want to satisfy their curiosity".
Cosmography in the Age of Discovery and the Scientific Revolution
Publishing house: Springer Year: 2023 Author: David Barrado (CAB) Categories: History of Physics and…
Astrobiology 101 concepts
Editorial: Instituto Nacional de Técnica Aeroespacial (INTA), 2022 Editores: David Barrado y Susana Cabañero (CAB)…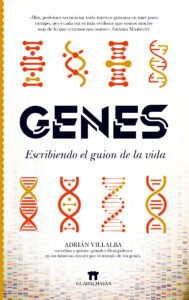 GENES. Escribiendo el guion de la vida (Writing the script for life)
Publishing house: Almuzara Libros, 2021 Authors: Óscar Huertas, Paula Ruiz Hueso, Rosa Porcel, Pedro…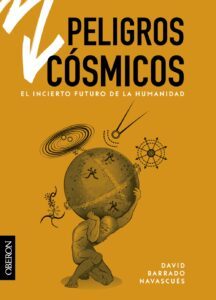 Peligros cósmicos. El incierto futuro de la humanidad
Publishing house: ANAYA OBERON, 2021 Author: David barrado Navascués (CAB) Number of pages: 240…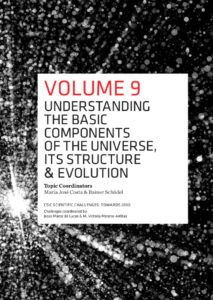 Understanding the basic components of the universe, its structure & evolution
Coordination: María José Costa; Rainer Schödel Publication date: 2021 Language: English Categories: Ciencia y…
Exoplanetas y astrobiología: plus ultra
Publishing house: Real Sociedad Española de Física, Fundación Ramón Areces, Editorial Catarata, 2021 Author:…
Molecular Evolution Department